Careers in the Aviation Industry
Most full-time jobs provide employees with monetary compensation, health insurance, retirement plans, vacation and sick leave. Sometimes the company other benefits such as flexible spending accounts and discounts to Disneyland or something of that nature. How would you like a job mixes all of those benefits plus worldwide and/or national travel and often flexible scheduling? Of course, one of the great benefits of working for an airline is free or greatly discounted travel for yourself and immediate family. It's quite the famous job perk and no other industry can match it.
The airline industry of today, post-9/11, may not be quite what it was in terms of providing job stability and relatively carefree travel, but it's still pretty darned good.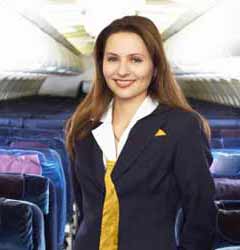 Airline Job Finder takes you through the entire Aviation Industry, from airline jobs and pilot careers to jobs at airports and with ground support operations. We also break down the major aviation-related careers offered by state and federal agencies such as the Federal Aviation Administration and Transporation Security Administration. These jobs may not offer the benefits of free travel, but they provide excellent government benefits, which are usually unsurpassed by private corporations.
The truth is, the aviation industry provides hundreds of different job tracks one could follow. Whether you prefer a ground-based position or something in the air, working with the public or in an office, you'll be ahead of other job seekers when it comes time to apply once you've started utilizing the information and tools provided by Airline Job Finder.
Get The Job You Want! Join AirlineJobFinder. It is now 100% FREE!
Our Job Center contains hundreds of employer profiles ranging from airports and airlines to ground support companies. Once you build your own profile and post a resume, employers will be able to find you and match you to open positions.
Aviation Industry Jobs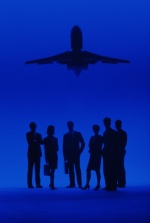 On AirlineJobFinder we cover jobs in these industry sectors:
Airline Jobs
Flight Attendants
Gate Agents
Ground Crew
Dozens of airline careers described.
Hundreds of airlines listed in our job center!
Airline Pilot Jobs
An entire breakdown of the flight crew on a commercial airliner
Corporate Pilots
Agricultural Pilots
More…
Airport Jobs
Dozens of job descriptions. Airports from around the world listed!
Ground Support Jobs
Ramp Agent Jobs
Baggage Handlers
Fuelers
More…
Government Aviation Jobs
National Transportation Safety Board
Federal Aviation Administration
Transportation Security Administration
Bureau of Land Management, and
National Aeronautics and Space Administration
Aviation Manufacturing and Maintenance
Aeronautical Engineering
Software
Airframe Mechanics
More…
…and other aviation industry jobs.
Each section contains the following:
Aviation industry information. This includes the size of the industry sector, how it works, major employment centers, growth outlook, and recent trends.
Detailed aviation industry job descriptions. These include necessary qualifications, typical duties, pay ranges, and benefits information.
Advice from actual industry insiders describing the work. You'll find these worker profiles throughout the Airline Job Finder website.
Employer listings. The employer listings and Featured Jobs are located in our Job Center. The Job Center is a primary section of the site that enables members to access important up-to-date job information as well as post a personal profile.
All told there are over 70 unique aviation job descriptions for you to evaluate for career options. Additionally, we include an in-depth job hunting tools section, which covers the basics of job search planning, resume and cover letter writing, job hunting strategies, interviewing, and more.